RSS Feed
Australia's not-Lyme illness
Via Reddit, I learned about an ongoing mystery where Australian health officials are researching tick-borne illness, but deny popular claims that the patients have caught Lyme disease locally. This is my American-oriented deep dive.
Articles by Prof Richard Russell in 1993-1995 appear in JSTOR and CDC archives and trace Australia's first Lyme reports to 1982-1986. Patients tested in the 90s have "antibody response… but none of these results were confirmed by immunoblotting". After collecting thousands of wild ticks, no carriers were found. In a 2010 news article, a scientist from this study commented that Lyme-carrying tick species "weren't here then and they wouldn't be here now".
The Lyme Disease Association of Australia was founded in 2009. They often cite a 2011 case report which claims patients had never left their states on eastern and western coasts of Australia.
A government inquiry into "Lyme-like illness" engaged with patients in 2013–2016. That report (with support by the Royal College of Pathologists of Australasia) led to a small wave of attention and research: https://www.ncbi.nlm.nih.gov/pmc/articles/PMC5441348/
Murdoch University (based in Western Australia) collected ticks around 2015–2022 for study and catalogued bacteria which often co-infect with Lyme bites in other countries. https://tickstudy.murdoch.edu.au
A 2016 news article warns that scammers convince patients to order a diagnosis from unaccredited labs: https://www.news.com.au/lifestyle/health/health-problems/the-great-australian-lyme-conspiracy/news-story/c5137170015f20db705febcf56223af6
In 2018 the sickness was re-labeled as "Debilitating Symptom Complexes Attributed to Ticks (DSCATT)" . https://lymedisease.org.au/chronology/ https://www.health.gov.au/our-work/dscatt/about .
Here's a DSCATT poster from Murdoch University researchers in 2022: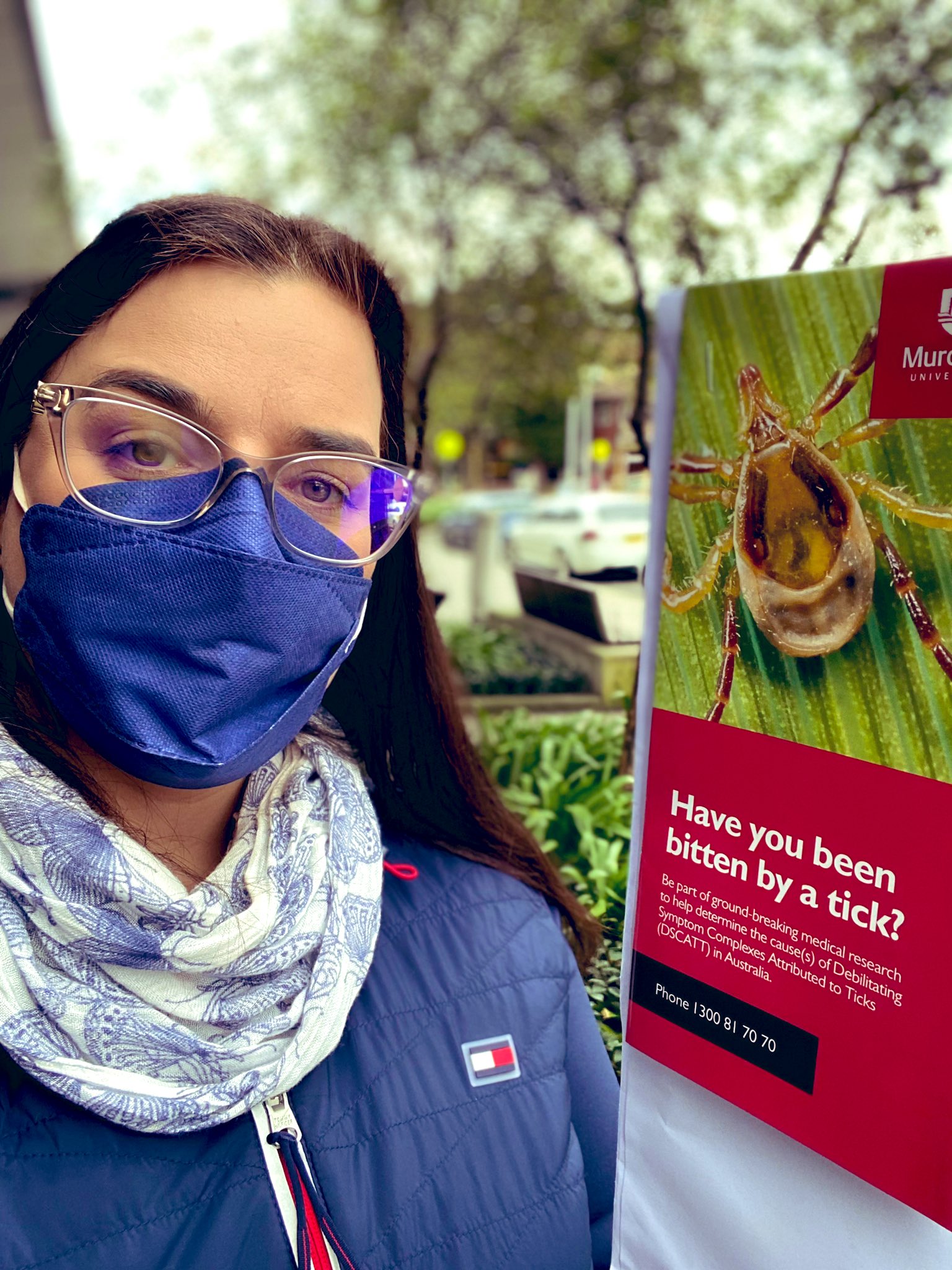 The subject continues to be in the public discourse, with the health.gov.au page being updated in January. A right-wing, climate-change-denying politician posted about Lyme as a nation-wide health crisis this April.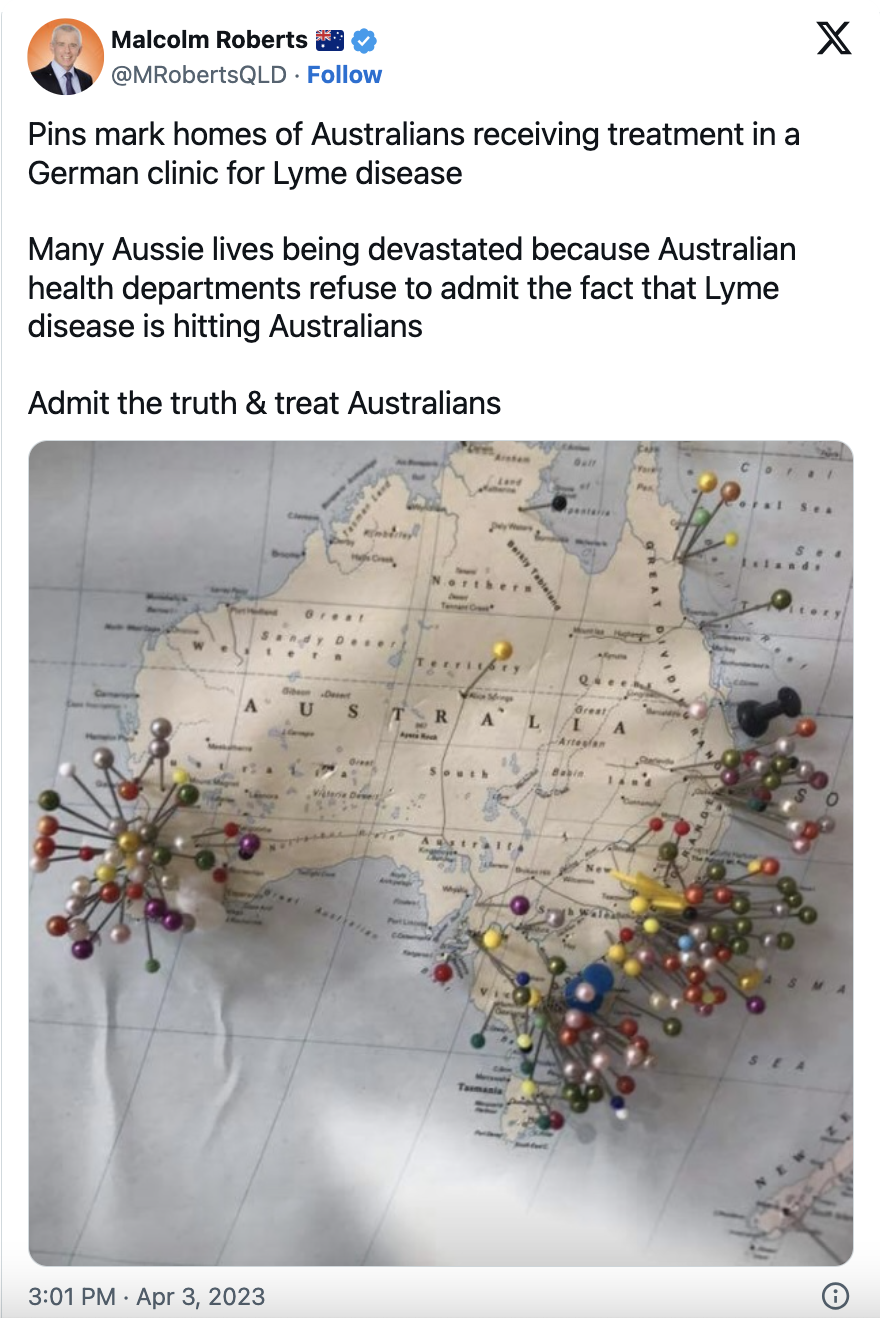 Social media speculates about DSCATT being a combination of foreign-acquired illness, and more rare allergies and reactions. It could also be that tick bites contain new or unstudied bacteria, or be related to ongoing mysteries over chronic Lyme.
These diseases could be rare within Lyme patients in the US, but stand out in Australia where there are supposed to be zero Lyme-like cases.
It's also possible that there's something worth deep research in Western Australia? Multiple patients have been public about bites in 2006-2009, before this was in the public discourse.